We in Kindred are proud to present the deaths of Putricide, Dreamwalker and Bloodcouncil. All killed last night and very well i might add.
Well done Kindred, 9/12 is ours.
Guests, your welcome to see our screenshots. Our perseverance has paid off.
Putricide

Dreamwalker, well the chest behind the FAT Tauren named Patabee
Thank the GM for being so fat our evidence is nearly excluded from the pic.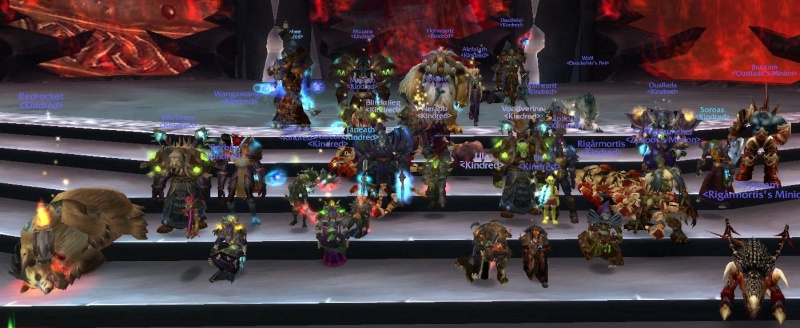 Bloodcouncil
Congratulations Kindred